Mr Bristow joined again to receive the boxes we had prepared.
These boxes would go to other countries to bring happiness
to a child that would otherwise have nothing.
First Mrs Davonport showed us a DVD about Operation Christmas Child
and the children who had been helped in previous years.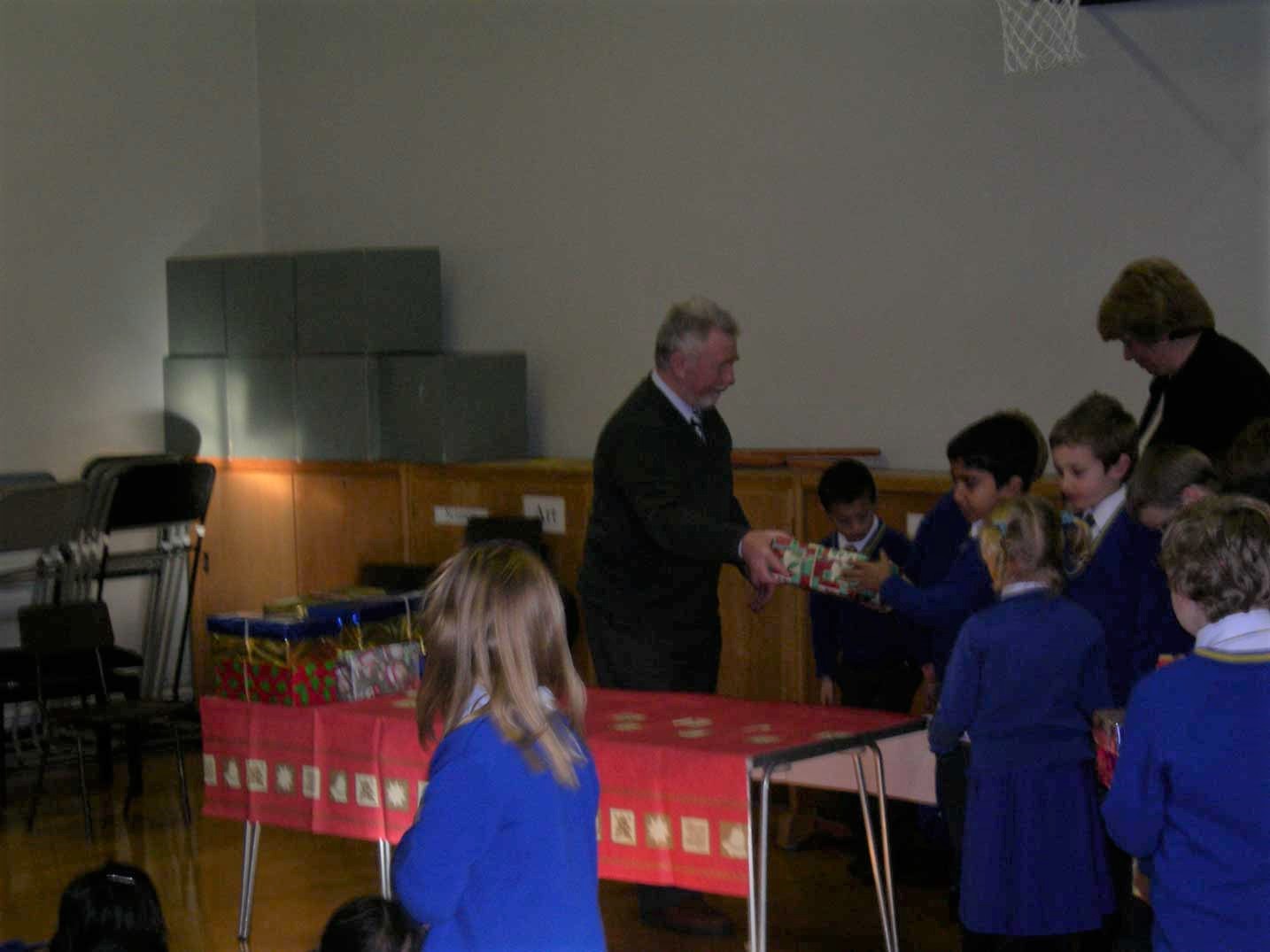 Then, class by class, starting with Year 3
we brought out the boxes
we had prepared.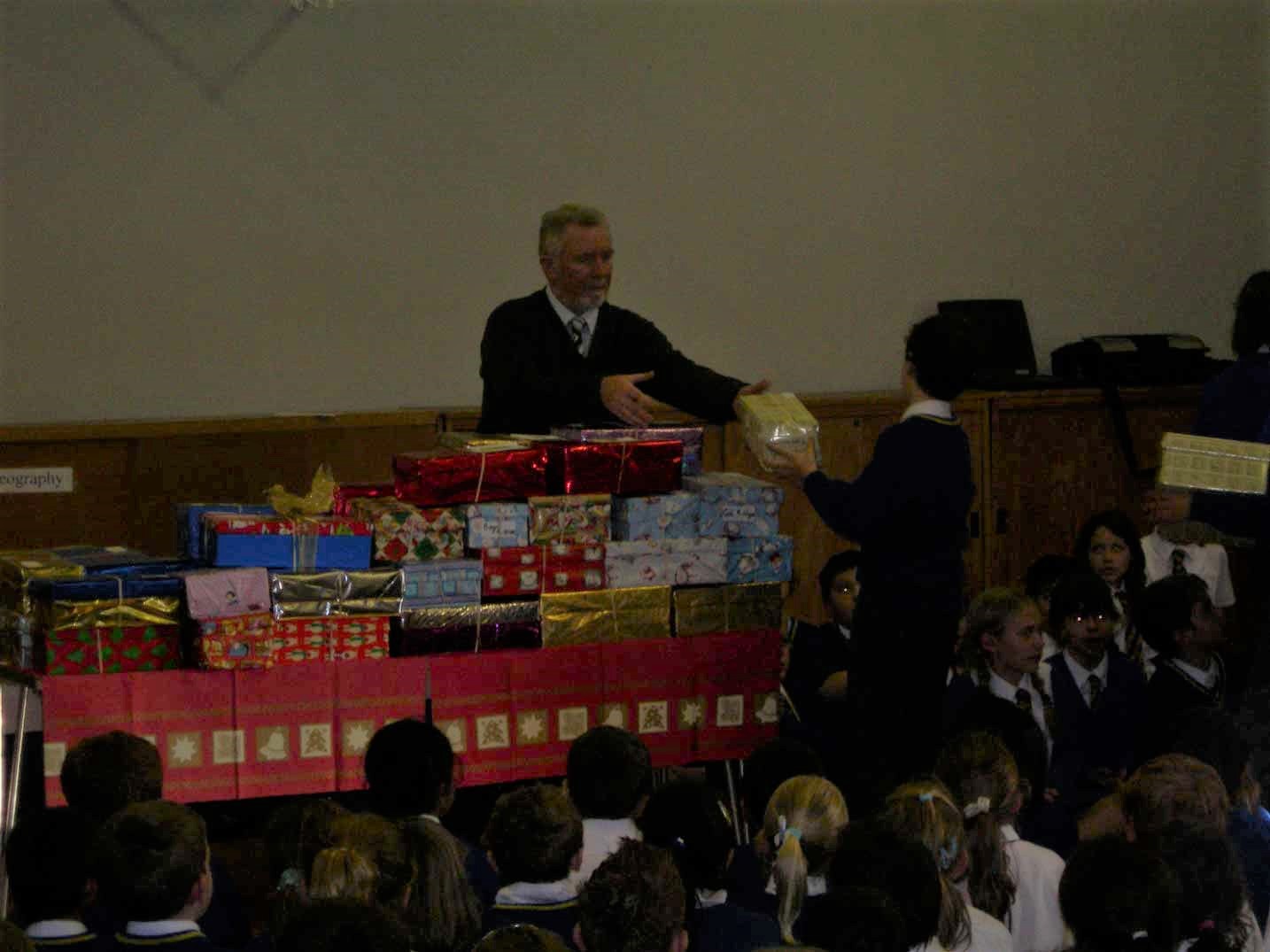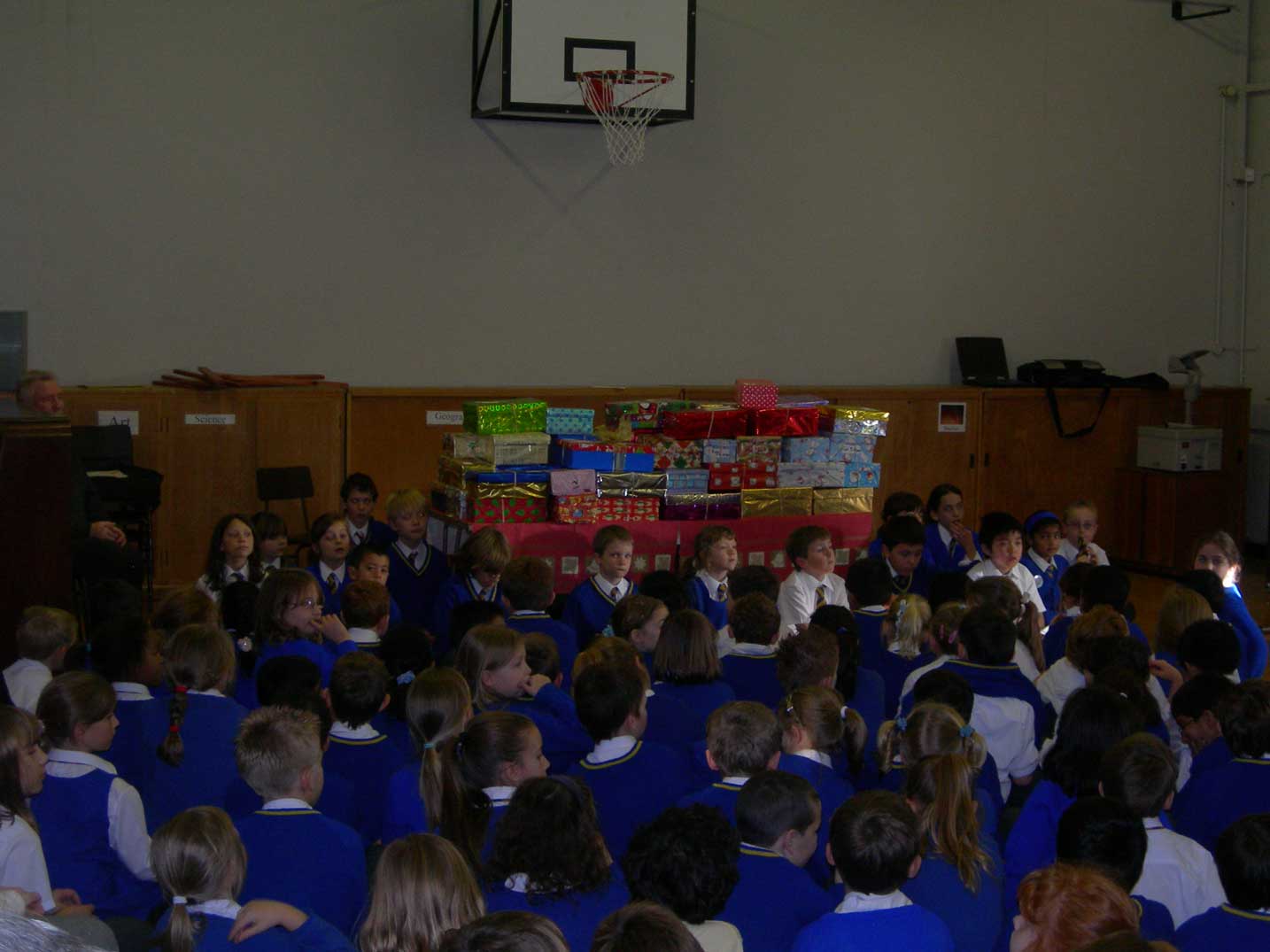 We had been asked to prepare
two for each class, one for a boy
and one for a girl
but we had enough for fifty boxes!
We didn't want any child to go without
if we could do something about it.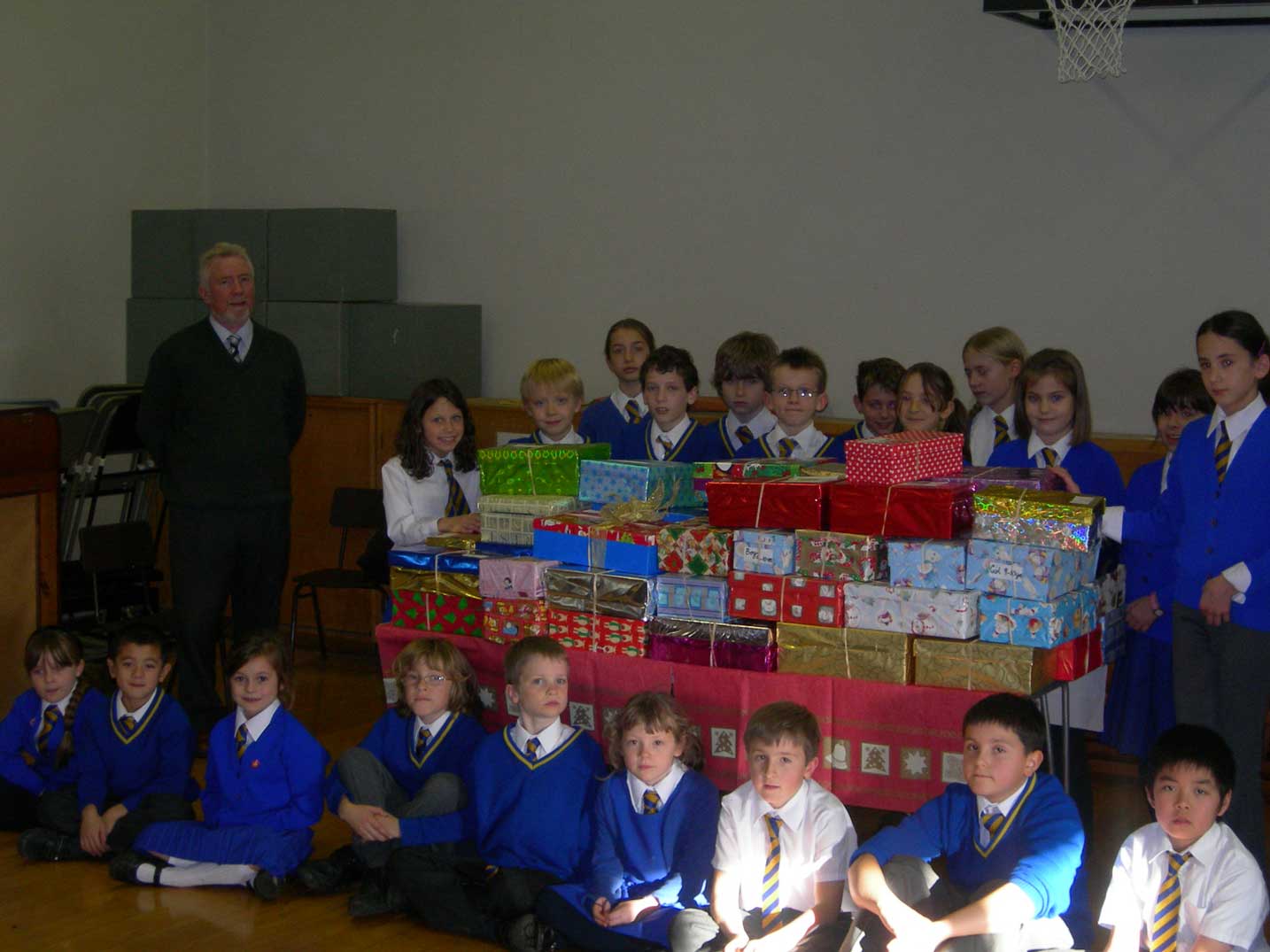 At the end of our assembly some of us gathered round the boxes
as we all said some prayers for the children who would receive the gifts:
children we would never know, but who, by the boxes we send
and the prayers we said, would be helped just a little to have a better life.
First uploaded: 29 November 2006
Last updated: 19 December 2018